strategy + management + solutions
WHO WE ARE + WHAT WE DO + WHY WE DO IT
Serving clients worldwide since 2011, Conquistador Consulting was founded in Dayton, OH. We provide a wide array of business enhancement services. Our mantra is "Prosperity Through Ingenuity", which embodies our focus of growing businesses through resourceful and original means.
From time to time, every business needs to build on their strengths and rethink processes in order to eliminate weaknesses. We at Conquistador Consulting have the ability to help your business do just that. As a full service business consulting firm, we have the tools to serve the needs of any organization, from single owner businesses to Fortune 500 companies. We are able to provide solutions for a range of issues, including Management, Finance, Human Resources, Marketing, Design, and Media. Our bottom line: We strive to enhance your business by implementing unique and effective strategies, all while maintaining your core values and vision.
Running any successful and profitable business is an ongoing challenge. Having a company in your corner who is invested in your success can be a powerful resource. We take joy in helping startups, talent, new businesses, and established companies increase their revenues, exposure, and reach their full potential. Contact us today to receive your complimentary and nonobligatory Business Assessment & Review.
Update: 2/22/23
At Conquistador Consulting LLC, we are growing more rapidly than ever before and are currently seeking the following individuals:
• Motivated professionals with a background in business as well as experience and interest in any of the services listed on our website
• Individuals or partners interested in starting a business or in developing and monetizing their ideas, concepts, or business plans
• Business owners who wish to expand and enhance their company's scope of influence, grow their brand recognition, increase their sales, develop partnerships, etc.
Initial submissions (as well as all other inquiries) are accepted through our website. We look forward to hearing from you!
strategy+management+solutions
www.conquistadorconsulting.com
SERVICES
Below are areas in which we offer solutions. If your business would benefit from expertise in these areas, feel free to contact us. We offer a complimentary and nonobligatory Business Assessment & Review. Get yours today!
Brand Management
Talent Management
Client Acquisition Strategy
New Business Development
Marketing & Revenue Strategy
Corporate Partnerships
Hiring & Employee Solutions
Web Design & Development
Social Media Management
Startup Vetting
SUBMIT INQUIRY
To see how your business can benefit from one or more of our services, inquire about current clients, or to receive your complimentary and nonobligatory Business Assessment & Review, fill out the form below!
AFFILIATE NETWORK
The following companies are official partners of Conquistador Consulting LLC. If your organization is interested in joining or learning more about our Affiliate Network, email info@conquistadorconsulting.com with any inquiries.
DaytonINTERNS is a community-focused consulting business dedicated to providing easy-to-use services that connect college students and recent gradates with businesses in the greater Dayton region. The benefits are two-fold: Local businesses establish a sustainable internship program that will supplement their hiring process, and the region will retain its talented, educated, young adults. DaytonINTERNS can provide expertise in internship program development, program improvement, position description development, and student recruitment.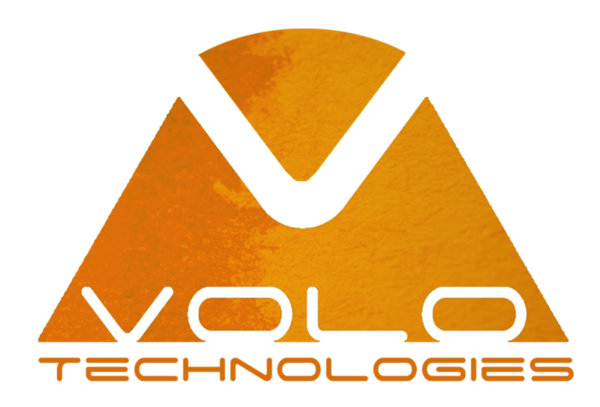 Volo Technologies is founded on strong business ethics. We are motivated by values and strive to provide each of our clients with the best available solution to fit their needs and budget. Our goal is to provide customized and practical solutions for our client's business and technical needs. We offer a full range of services to include Technical Support, Custom Web Design and Development, Application and Software Development, Ecommerce Solutions, and much more. Contact us to help develop the perfect technical solution for your business.
PRESS + COMMUNITY INVOLVEMENT
INC. MAGAZINE
Conquistador Consulting LLC's CEO, Alvaro Maurice has been quoted in an article published in Inc. Magazine by Associated Press Economics Writer Paul Wiseman regarding entrepreneurship, innovation, and immigration. Read it here!
DAYTON BUSINESS JOURNAL
Alvaro Maurice, CEO of Conquistador Consulting LLC, is featured in an interview in the Dayton Business Journal. Read it here!
IMMIGRATION POLICY CENTER
Conquistador Consulting LLC and its CEO, Alvaro Maurice, have recently been mentioned in a report by the Immigration Policy Center regarding entrepreneurship and innovation.
WELCOME DAYTON INITIATIVE
Alvaro Maurice, CEO of Conquistador Consulting LLC, is featured on the City of Dayton, Ohio's "Welcome Dayton" website. Along with the Mayor and City Manager, Alvaro assisted in the creation and development of the Welcome Dayton Initiative. The program has received national and international press and recognition for its pioneering efforts over the years. Visit Welcome Dayton for more.
Conquistador Consulting LLC fully supports the Welcome Dayton program and its goal of increased tolerance, inclusivity, economic growth, and prosperity in Dayton, OH.
ONE BUSINESS OWNER'S TESTIMONIAL
"Alvaro is a highly polished and professional individual, and is skilled at many trades in the consulting arena. He provided extremely valuable services to me regarding strategic environmental logistics, and aided me in using my time more effectively in the workplace. He consistently demonstrated his ability to juggle multiple tasks simultaneously with ease. I recommend Mr. Maurice for any and all consulting needs, and have no doubt you'll find him to be a versatile and flexible addition to your professional inner circle." - Annie Bowers (Owner, The Envelope, Ltd.) http://www.envelopelimited.com/
CONTACT
937.823.3271 (Tel)
937.630.4487 (Fax)
CAREERS
Interested in joining our team? Drop us a line below letting us know why you believe you would make a great fit at our firm. A Conquistador Consulting associate will reply to your inquiry.